In Service to One, In Service to All
Men's Fraternity – 33 The Series – A Man and His Marriage
December 10, 2019 @ 6:00 am

-

7:00 am

Greetings Men,
Mark your calendars! This fall we will be embarking on another series of Men's Fraternity entitled "A Man and His Marriage."
I have to say, this one and the one next winter entitled "A Man and His Family" are my two favorites.
Both of them focus on issues that are very immediate to many of our lives. And if you aren't married, there is still much value in listening and learning from other men's experiences.
This series will begin Tuesday, October 1, 6:00-7:00 AM at Foothills Church, and will run 12 weeks. This is a change from the past where we have had six-week series', however, we would like to try something new. Week 1 we'll view the first video, and week 2 we will devote to discussion around that video. During alternate weeks we will also include occasional guest speakers and testimonials, engaging men somewhat more than in the past.
As before, there will be a free warm breakfast provided each week. We are looking for businesses or individuals who may be willing to sponsor a breakfast for $150. Breakfast sponsors will have their name printed on a thank you sign at the food table on the day they sponsor.
Workbooks will again be available at the door for $15. All are encouraged to pick one up, since they will be used more than ever this year. If you cannot afford one, please let us know and one will be provided.
We are still looking for breakfast help, set-up and take-down, so if you are able to assist with any of these things, please let us know.
Please come, and please invite another guy to come with you. Our prayer is to fill the room with guys who want to be better men. In this secular world, Godly men are so greatly needed, and your efforts to join with other guys to take a stand as Christian role models can bring a solidarity that can change society.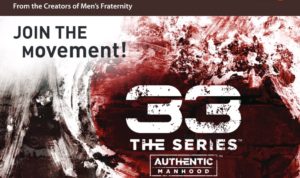 © 2023 · Knights of Columbus - St. Anthony Council 2439 - 503.765.5738 - P O Box 264, Sublimity, OR 97385