In Service to One, In Service to All
Sippin' on Scripture
December 5, 2019 @ 6:30 pm

-

8:00 pm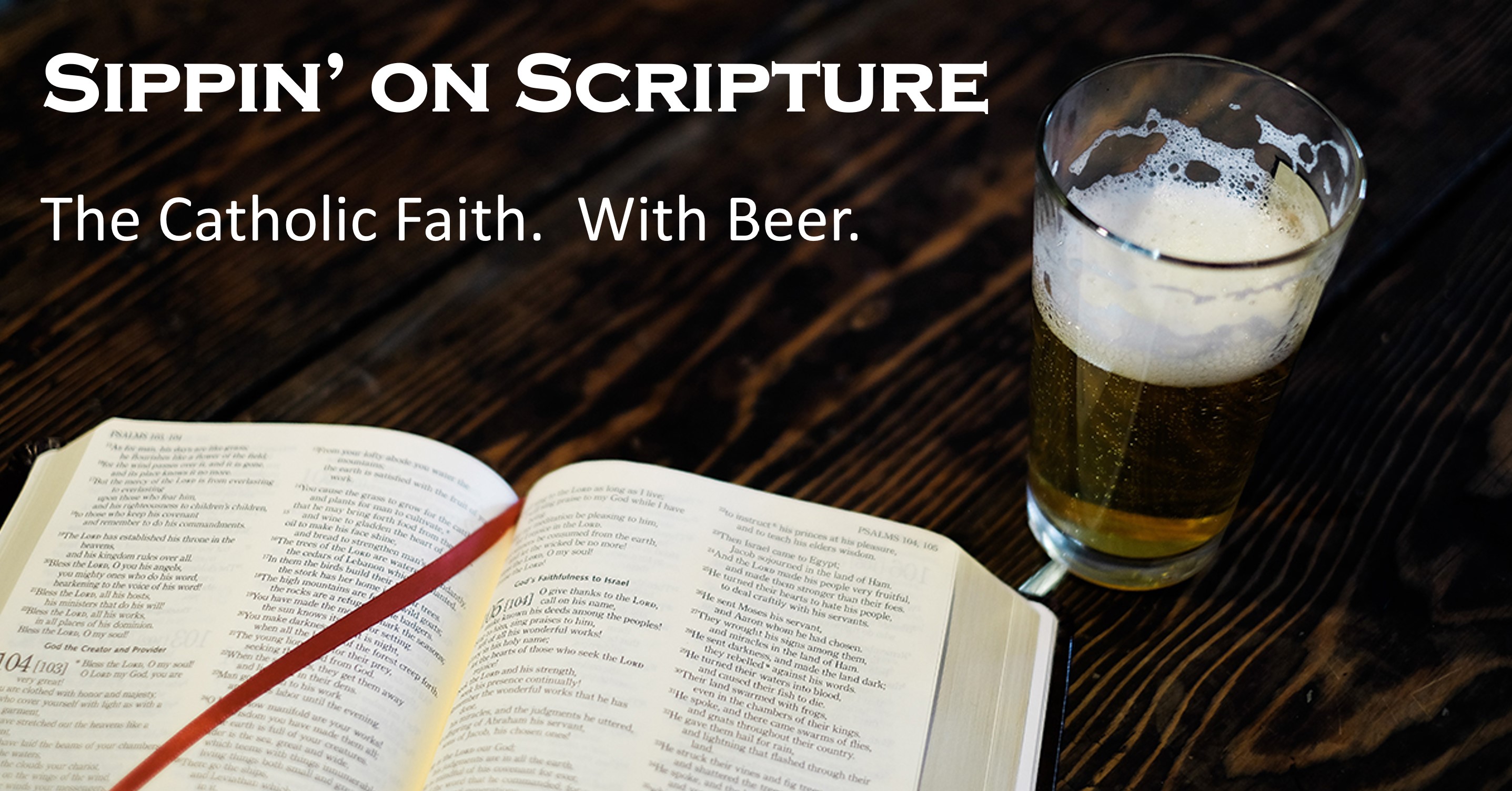 We are kicking off a new periodic community event Thursday, December 5th at Wolfgang's Thirst Parlor and Tap House. 'Sippin' on Scripture' is a chance for our community to join in a casual atmosphere to discuss Catholic theology and spirituality. Each session will be led by Deacon Geoff Schmitt of Immaculate Conception Catholic Church in Stayton. Anyone who's spoken to Deacon Geoff, listened to his homilies, or attended the events he leads knows that he's both well-versed and passionate about our faith.
The intent is to open these events up to the entire community and hold them every couple of months, probably alternating between popular pub venues in town (Snow Peak Brewing has been discussed), but this first one at Wolfgang's is just being shared to our council. If other's come, that's fine but we are not promoting it outside the council. Please join us for some lively and thought-provoking discussion!
Talk starts at 7 PM with Q&A immediately following
The evening's topic:
Being a person of prayer
Come early, grab some food*, a brew, and a seat, and engage in lively discussion of the Catholic faith in the world today.
* Food available from Baked 'n Loaded Potatoes!
A link to the Sippin' on Scripture website (in process) and a jpg of our flyer are attached.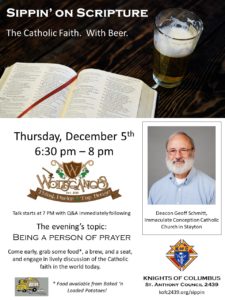 © 2023 · Knights of Columbus - St. Anthony Council 2439 - 503.765.5738 - P O Box 264, Sublimity, OR 97385